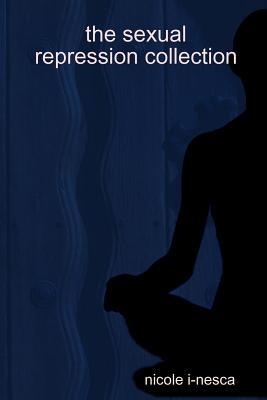 The Sexual Repression Collection by Nicole I-Nesca is a collection of free verse poetry. Nicole I-Nesca was born in Ohio. She developed a love of music, painting and writing early on and continued that love throughout her adult life. While living in Canada, she completed her first body of works The Sexual Repression Collection. She has been published in several E-Zines and has been a part of two anthologies. She and her husband, Tony, are the editors of the underground publishing company Screamin' Skull Press and resides in Winnipeg.
I-Nesca style of writing goes well with being read aloud. The reader will capture much more of the rhythm and flow of the poems hearing them. The work contains an interesting mix of themes. One that runs through the work is that of a Catholic sense of guilt in terms of sinners, saints, absolution, and transgressions. It is balanced with rich imagery:
marzipan dreams and schemes of a tomorrow
unintentional free willing letting the virus filled
propagandized agendas ignoring bigger brother
hypocrisy foaming with power handed over by me
you he she and the guy across the street now
raging from cages barking howling complaining
about money oil and the toils boiling society
~ "hungry"
The lack of punctuation, capital letters, and lines that do not complete a thought create a dreamy, surreal landscape for the reader. Again, reading aloud does help create some mental boundaries with the structure without disturbing the flow. Poems like "Pinata" explode into being bringing color and emotion to the poem.  A collection well worth reading and exploring.  Not every reading will give the same meaning.  The style is open to interpretations.  The form is free-flowing.  Pausing a word sooner or later may change the meaning.  It is a wonderful and hazy state of poetry.