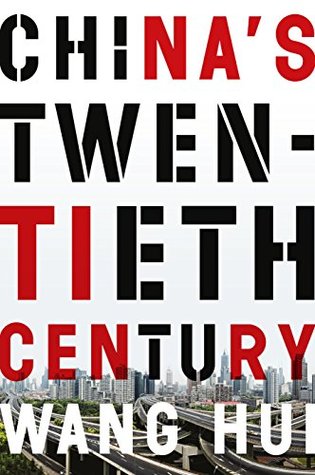 China's Twentieth Century by Wang Hui is a study of 20th century China in societal and political manner. Hui is a professor in the Department of Chinese Language and Literature, Tsinghua University, Beijing. His researches focus on contemporary Chinese literature and intellectual history. He was the executive editor (with Huang Ping) of the influential magazine Dushu from May 1996 to July 2007. The US magazine Foreign Policy named him as one of the top 100 public intellectuals in the world in May 2008.
This is a complicated book that had me struggling for the first half of the 20th century. This is mostly because of my lack of familiarity of internal Chinese history outside of the Boxer Rebellion before Mao. The early 20th century does play an important role in understanding China's path through the twentieth century. The book skips periods that I would see as important from my studies but did introduce me to a different thinking about China's role in the Korean War and it hot and cold relationship with the Soviet Union. It also described China's view of WWI. Both of these views are not typical of Western thinking of education.
Hui isn't hesitant about breaking out political philosophers. Although frequently turning to Marx, he does bring in Hegel and others. This book is heavy on philosophy and internal Chinese sociology. The view from inside China is interesting and unique and will give readers a different perspective of China and the troubles and progress. Society is far less monolithic than many believe and there is a growing division in classes. The peasants and the farmers are not the ones who are making the progress and have been left behind in their revolution.
Although a very complex read, the view of a respected Chinese scholar inside of China offers insight that into the culture and workings of society. A detailed account of what Hui calls the short century and the long revolution.